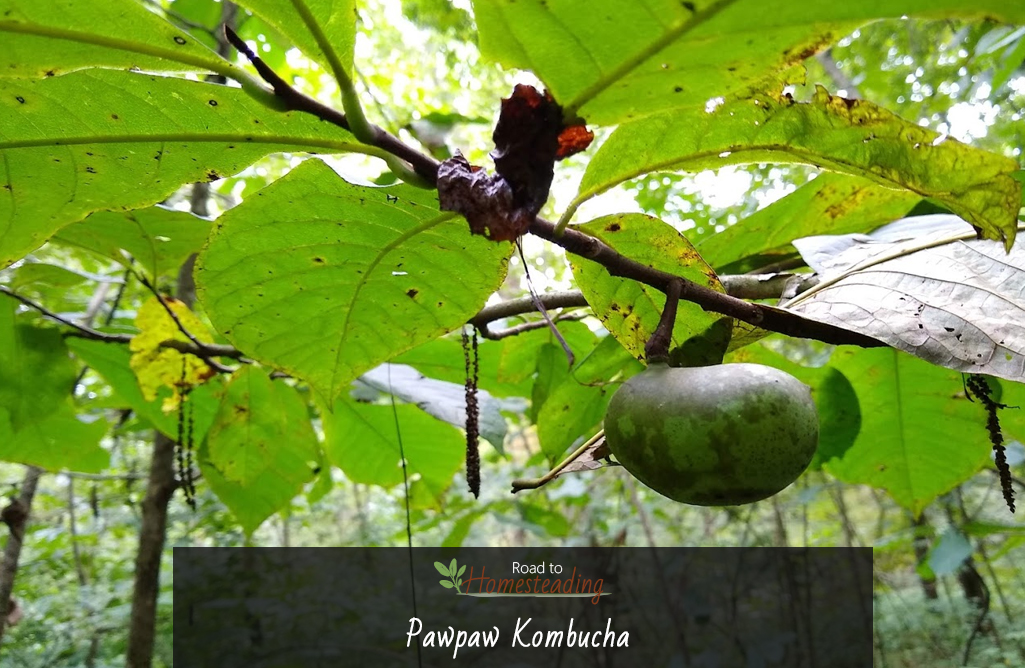 If you are lucky enough to have a supply of Pawpaw fruit or know someone who does then this is a great fruit to add to your next Kombucha batch. This mango, strawberry custard-like flavored fruit is one of North America's largest native fruits that grows in the eastern United States. In late fall the fruit ripens, and with only a short shelf life of 2-3 days, it is usually best to freeze the pulp or find a recipe to use the fruit in right away. Making Pawpaw flavored Kombucha is one of the ways I have used the pawpaw pulp to enjoy the pawpaw flavor after the pawpaw fruit season has ended.
Pawpaw Kombucha
Ingredients
1

gallon

Unflavored Kombucha 

1

cup

Pawpaw pulp
Instructions
In a 1 gallon jar, add the Pawpaw pulp to the Kombucha.

Give a few light stirs with a wooden spoon.

Cover your Kombucha with a thin cotton cloth, and secure with a rubberband.

Let the pawpaw pulp infuse for 1-2 days. Give the mix a stir 1-2 times during a day. Taste in between until you are happy with the flavor.

Strain and remove the pawpaw pulp.