Thank you for visiting Road to Homesteading! We are glad you stopped by.
Road to Homesteading came to be when two friends found themselves frequently discussing communal living and skill-sharing. We discovered we share more than a love of nature, gaming, and fresh produce; but we also share many common goals, love learning new skills, and enjoy sharing those we've picked-up along the way.  So here we are – sharing these experiences with you.
We hope you will join us on this journey as we learn and share our new-found skills – the good, the bad, and the bumpy. Feel free to stay awhile, kick-up your feet, and chat with us.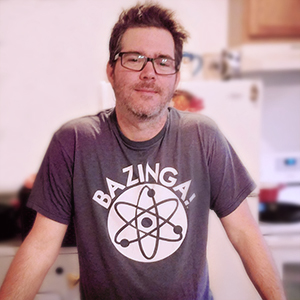 I grew up in South Carolina, in a small family community of farmers. My family had many acres of land, and very crafty and skill set people. I learned a lot, probably less than I should. We lost our property in a hard part of our lives. Growing up I still had a passion for learning, exploring and connecting with nature. After college, I moved to the suburbs of Eastern Pennsylvania. I have a wonderful teenager who shares some of these passions as well. I am lucky that I have my dream job, and work in an environmental field as well as being a web developer and database administrator. I have this longing to return to my roots in SC and start a homestead. I am eager to learn new skills that make me more self-sufficient. Some of the things I really look forward to learning are Soap Making, Cabinet Making, and Local Edible Plants. I have a Kombucha obsession, love to cook, a fondness for Paw-Paw trees, and a love of the strange and less appreciated animals!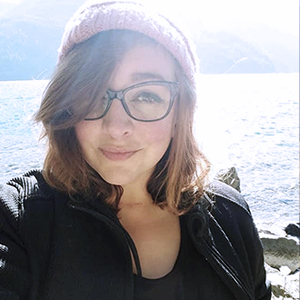 I'm a bit of a nomad and was a VERY curious kid. I spent half of my childhood be-bopping around central Florida where I spent time picking lemons in the garden, swimming, playing in the mud, catching frogs, drawing, fishing, helping my parents with some DIY projects on occasion, and learning about the world. The other half was spent in northwestern Pennsylvania where I mostly did the same things, but change "picking lemons" to making snowmen! As I got older, I began foraging and gardening on my own. I read about natural and eastern medicine and experimented with my own odd brews. I eventually graduated, and tried (and dropped-out) of college (art school was not for me). So – I took off and traveled the country a while. Living life from coast-to-coast while having adventures and misadventures. I'd try, make mistakes, fail, and try again. Eventually, I discovered my passion and finished a Bachelor of Science in environmental science and biology.  My career now has taken me back to those childhood days – playing in the mud, catching frogs, foraging, drawing. Sometimes life gets a bit too crazy and complex and I find myself wishing for simplicity. I realize I want to make things tangible again and incorporate my adult curiosity and skills with that inner-kid who loves lemons. Homesteading is a way to tie the two together and to build community along the way with some of my favorite people in the world.  
Support us